Reader Comments
More Than One Million Readers and counting!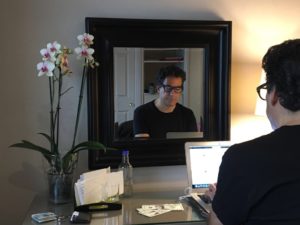 "Laughter with a rich core of humanity. This is humor; satire at its nest. Yet there is an elegantly understated conveyance of dark melancholy—a ribbon of dark chocolate offsetting the sweeter elements. Beautiful work, sir." —Joanne D.
"You are hilariously brilliant and brilliantly hilarious. You have put a smile on my face that will not soon be stolen away." — Lee G., Florida
"Just to say thank you for your relentless Trump satires…Your work delights me and I intend to follow you to the bitter end…" — Laurice G., New Zealand
"Man, your output is exhausting and unmatchable. I relent." — Abel C.
"Allan, I hate reading your stuff in public coz then I laugh out loud, and people mistake this as an invitation to conversation. Sometimes nonverbal rebuke. I was thinking to start reading it in the lavatory, but I have too much respect for you." — Ken K.
"Without any doubt, UR the funniest man on the planet. Luv U." — Nina M.
"This is the absolute best Trump comedy anywhere. All truly inspired stuff, great work, Allan!" — Proudly Unaffiliated
"Thanks for writing what you write and for being who you are. If it weren't for your humor, we'd all be nuts by now." — Susan M., Seattle
"Shit just keeps getting funnier! The only reason I would like to hold off on Trump's removal from office is he won't be there for your satirical genius." — Mitch E.
"Hilarious and amazing. I am literally in love with this satire. Way to go!" – J. Christine
"I finished your book, Naked Satire in one reading about 4 AM this morning. Couldn't put it down. Loved it!…Hurry, write another!" – K. Stinson